Despite being diagnosed "profoundly deaf" at birth and "clinically blind" at the age of 48, Jennifer Pretorius (59) – who lives in Fish Hoek, Cape Town, South Africa – has always was determined to lead a full life.
At the age of six, unable to attend mainstream school due to developmental issues, Jenny was sent to the Dominican Grimley School for the Deaf in Cape Town, where she says the nuns cried when she could not. not say his name.
Defying the odds, Jenny learned to speak without deaf sign language and caught up to her classmates academically in just two years, with the help of speech therapy.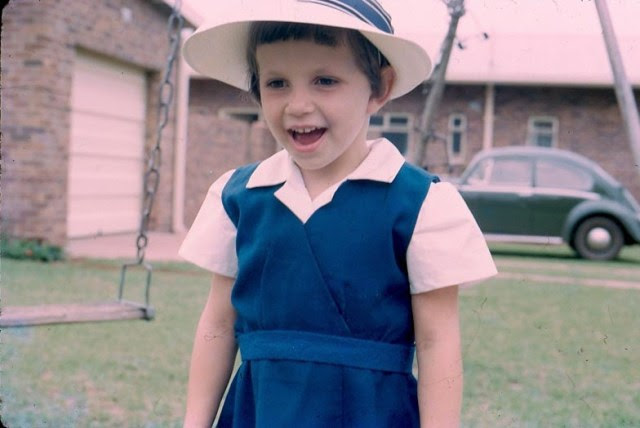 Although Jenny was thriving at school, another curveball came to her when, at the age of 10, her tennis teacher noticed that she was struggling with her hand-eye coordination.
She was then taken to an optometrist, who noticed black spots on her retinas, but was unable to give her a diagnosis.
Despite her deteriorating eyesight, Jenny never gave up her love for the sport as she got older. She played tennis, cricket, netball, badminton, hockey and could even ride a bicycle at that time.
"No one realized how bad my eye condition was. I just took on whatever I wanted to do like every other kid, and my parents encouraged me to take on new challenges," says Jenny.
A devastating diagnosis
At the age of 18, shortly after graduating with an exemption, Jenny was diagnosed with Retinitis pigmentosa an incurable genetic retinal disease, which causes tunnel vision and night blindness. Combined with her lack of hearing, Jenny would suffer from Usher Syndrome.
In her young adult life, Jenny joined the Navy as an administrative civilian, ran for the Defense and the Fish Hoek Athletic Club, participated in half marathons and rode horses at the Glencairn Equestrian Centre.
Unfortunately, as Jenny's eyesight deteriorated further, she had to give up her passions one by one, including photography, as she often fell, accidents became more frequent, or she got hit by cars while walking. (Watch the video below.)
After nearly 33 years of service in the Navy, Jenny was medically committed in 2013 when her peripheral vision deteriorated so badly that she couldn't perform her office duties.
Adapt to a new world
After doctors told her she needed to prepare for a life of total blindness and deafness, new hope came in the form of a life-changing cochlear implant that Jenny had inserted in 2019.
"For 57 years, she lived her life in total silence…"
The device partially restored Jenny's hearing – a major feat, considering that for 57 years she lived in complete silence.
With the help of the implant and Jenny faithful companion, his beloved guide dog, Kaine, By his side, Jenny gained a little more independence and was able to better navigate her environment and overcome daily challenges.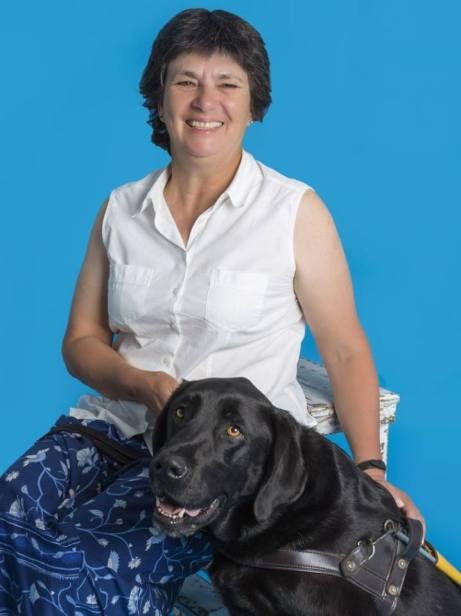 They were inseparable until his death…
The couple were inseparable for 8 years until they passed away from liver cancer in August 2021. Jenny says:
"I was very happy to have a guide dog as my other half and my companion. He was my eyes and my ears. We were inseparable. He saved me many times while walking the streets, especially crossing the roads. With the sudden loss of my right arm last year, I felt helpless, lost, alone and vulnerable. It had a huge impact on my life giving me independence and security.
Learning Braille will help Jenny stay connected
Without Kaine by her side, Jenny is afraid to walk alone, as it is difficult for her to distinguish sounds. For now, Jenny's life partner, Gerald has taken over the role of Jenny's eyes and ears.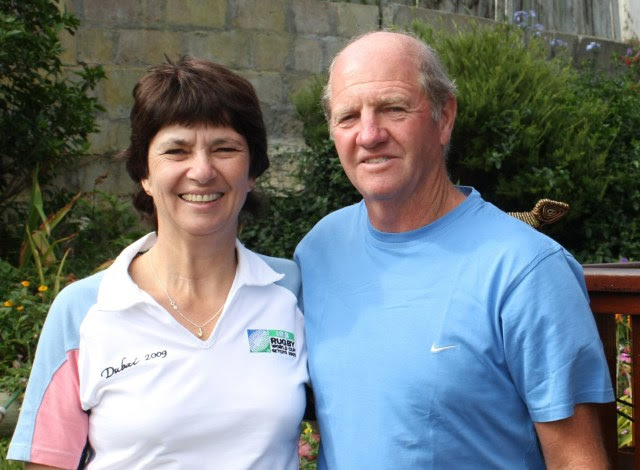 To make Jenny's life a little easier, as her eyesight is currently below 2%, and it would take around 3 years for a fully trained guide dog to take Kaine's place, her friend Debbie Holmes started a crowdfunding campaign on BackaBuddy to help Jenny learn braille.
"I met Jenny about 6 years ago at our local dog park. Kaine and my labbie Rambo were good friends and spent hours playing together. While Jenny and I had trouble communicating at first, I I quickly learned that she could read lips, and then we just clicked and she slipped into my heart," says Debbie.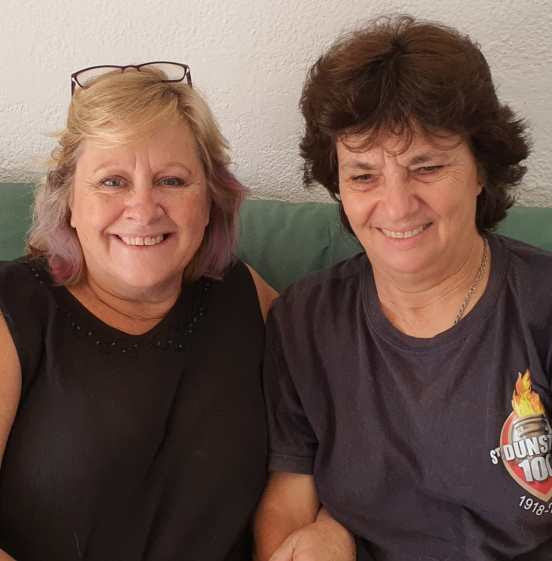 As Jenny is no longer able to read printed books and newspapers, a device called Braille Mantis Q40, estimated to cost R56,000 (about $3,600), including shipping from abroad, is what Jenny desperately needs to stay in touch with her loved ones and the world around her.
Since the campaign's launch, almost R100,000 ($6,555) has been raised towards Jenny's fundraising goal of R180,000 ($11,800) thanks to the generous contributions of 30 local and international donors. .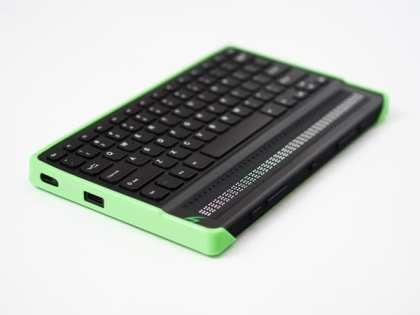 With the funds raised so far, Debbie has bought Jenny a 6-dot Braille labeler, a Dolphin magnifier, a Braille PC program and screen reader and a few other gadgets, to make Jenny's life easier while she waits for her Braille Mantis Q40 .
Any additional funds will be used for speech therapy sessions that Jenny is currently unable to afford.
"Jenny doesn't let her daily struggles and challenges define her, she has a beautiful soul and a kind and caring nature. I have never met someone so resilient and so passionate about life. No matter what she's going through, she always has a smile on her face and is grateful for every day. I hope the public will support me to help Jen," ​​says Debbie.
Support Jenny by making a donation on BackaBuddy:
https://www.backabuddy.co.za/jennifer-pretorius
You can also donate through Snapscan:
https://pos.snapscan.io/qr/JenniferPretorius
WATCH the video: Jenny knocked down in Cape Town (Jen's reality)