It's Friday! Start your weekend with this retro challenge for oldies.
Which old Games Workshop, 40K and Warhammer miniatures are these?
Everybody loves quizzes and Games Workshop has been making them since the 1970s. Over the decades GW has made miniatures for everything from Dungeons & Dragons to Star Trek, Judge Dredd, Lord of the Rings, to every flavors of Warhammer, and too many others to count. So take a minute to review some examples from the past and see if you can figure it out:
What system does it come from?
What thumbnail is it?
What year was it released?
Oh yeah, most importantly… HAVE FUN!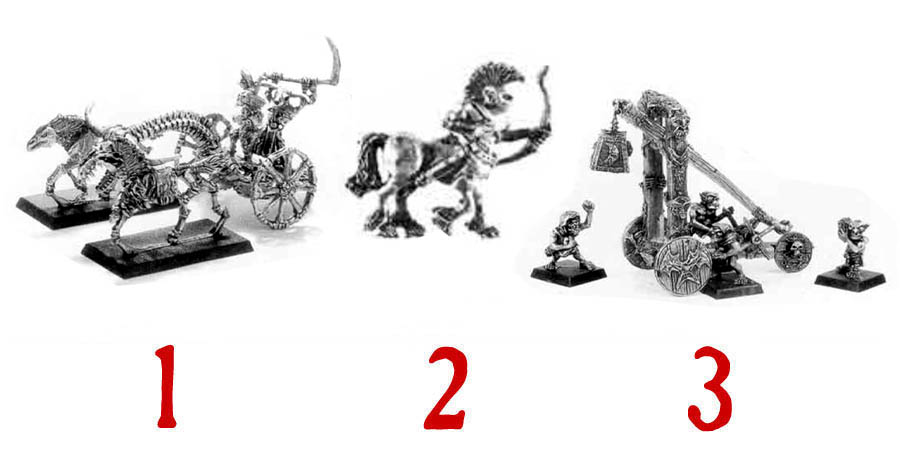 ~ Let's see who the loremaster minis really is. Have a great weekend everyone!
Last week's minis (left to right): Pit Slave (Necromunda), Swarm Sprue (WFB), Haruspex (EPIC)
Dad, gamer, editor, pilot, Texan. All games all the time since middle school. I started BoLS Interactive in 2006. I've been a lifelong tabletop and RPG game enthusiast, and an Internet publisher working to entertain and inform my readers every day. I've been playing RPGs and tabletop games since the 1970s. I've been playing and covering Warhammer and Warhammer 40K for over 35 years.