It's the most magical time of year in Magic Town.
The miniaturized 3,000-square-foot neighborhood inside the Michael Garman Gallery in Old Colorado is always a place to get lost in the details that lurk around the handcrafted buildings and alleys.
There is even more to see as the exhibit dresses up for the holiday season. Christmas in Magic Town, which features themed characters, holograms, lights and props, is on display until December 31.
It's the first Christmas there since the death of its namesake and creator. Michael Garman, who opened Magic Town in 1985, died in October.
Miniature streets, homes, restaurants and bars didn't start receiving Christmas decorations until 2013 in an effort to attract more visitors during a slower tourist season in Old Colorado, the manager said. Justin Sheldon. Magic Town also receives spooky decorations every October for Halloween.
Christmas, however, is the biggest transformation of the year for the small village. The gallery, which is typically open daily, closed for two days to give staff members time to do the intricate work of adding more than 100 seasonal items to Magic Town.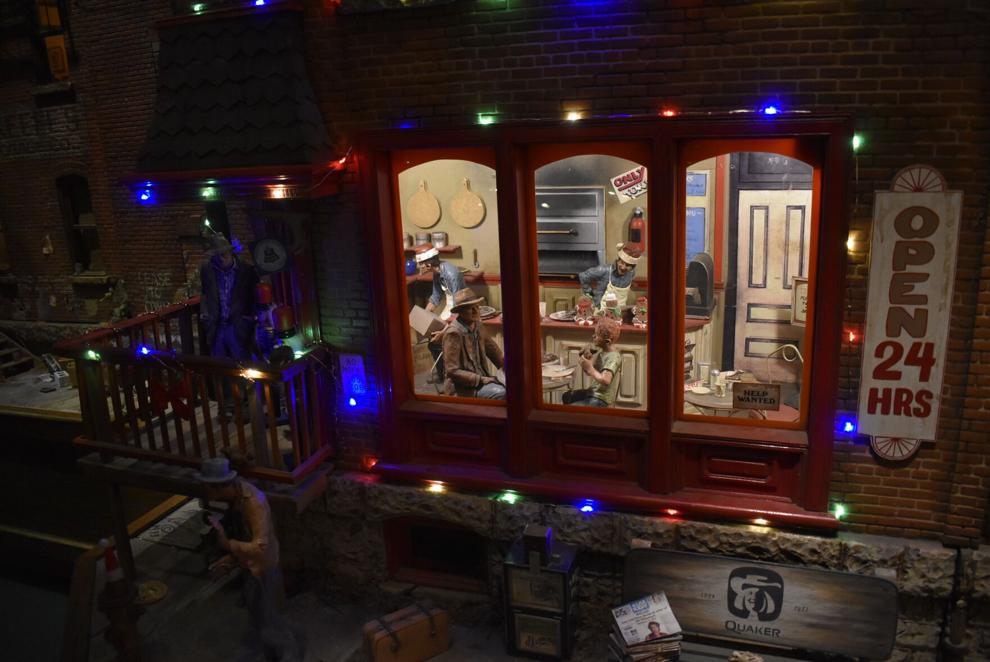 "If you walk around a town on Christmas, this is what you expect to see," Sheldon said. "This is how we want it to look."
The festive look is everywhere in the city. There are lights in the trees and Christmas trees on the balconies and inside the houses. There is a corner where Christmas trees are for sale and some sightings of Santa Claus.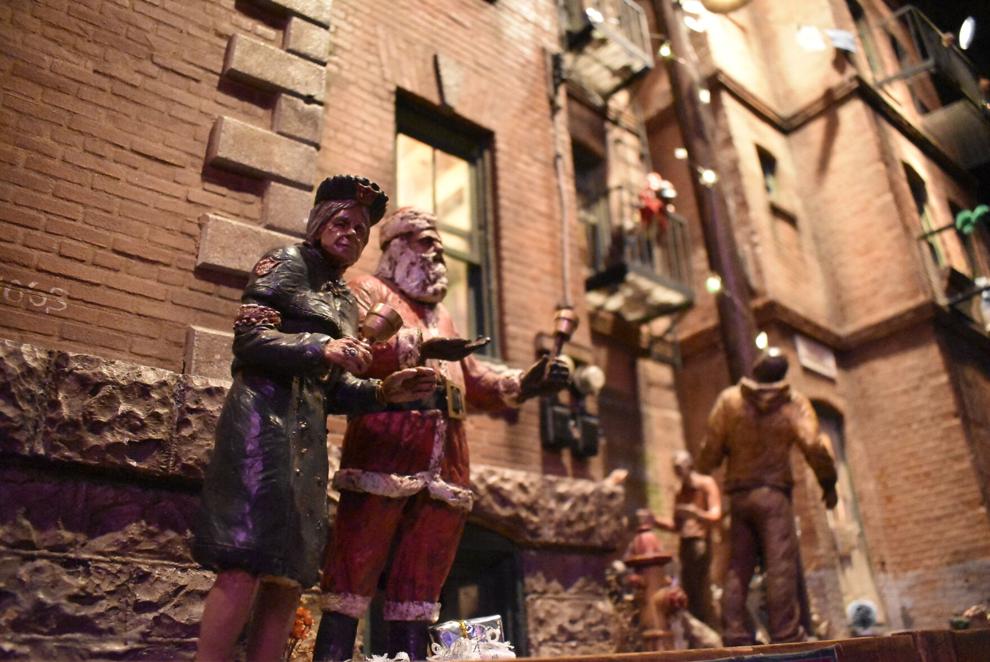 In addition to accessories such as glittering wrapped gifts and stockings, Magic Town is temporarily home to some of Garman's seasonal sculptures, such as a Santa Claus.
"It gives Magic Town a different vibe," Sheldon said. "It appeals to those who would love his job anytime and want to celebrate Christmas."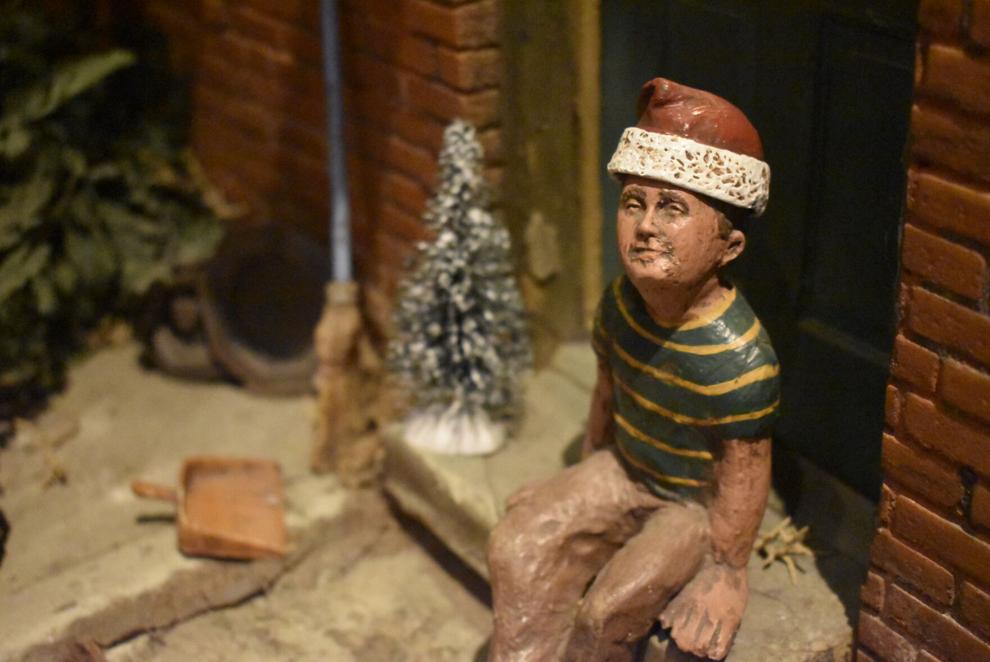 Part of the fun is researching the details, with the help of a scavenger hunt included in the price of admission.
"People make a family tradition to come here," he said. "They want to see how we've decorated this year."
And to see how the city is different from the rest of the year.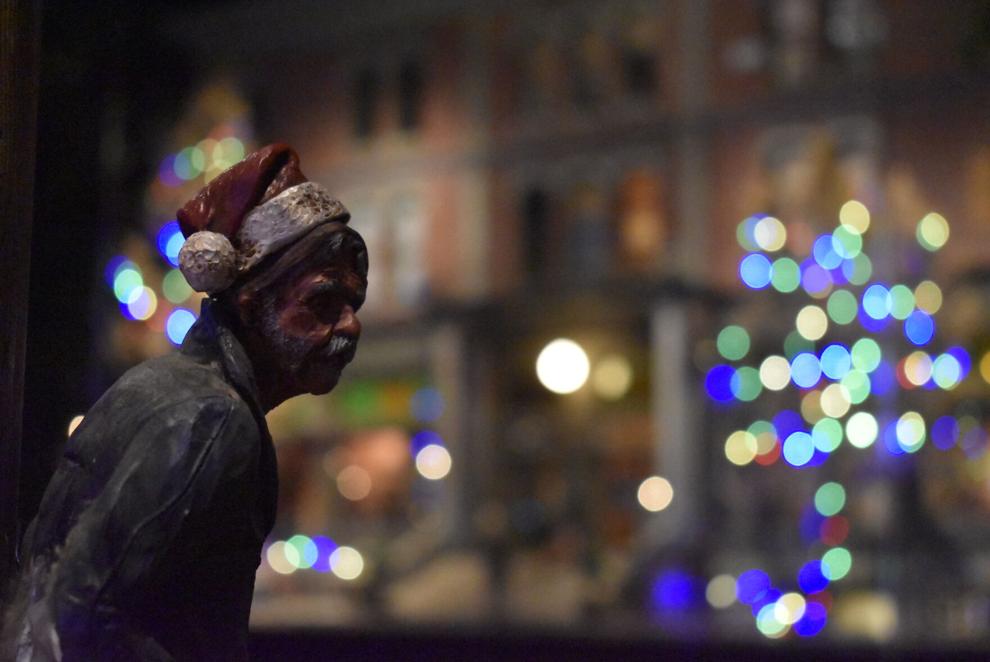 An example can be found in the cinema. "Casablanca" usually plays, but there is a panel for a Christmas Eve screening of "It's A Wonderful Life". Inside the theater, you can spot a holographic Santa Claus making popcorn.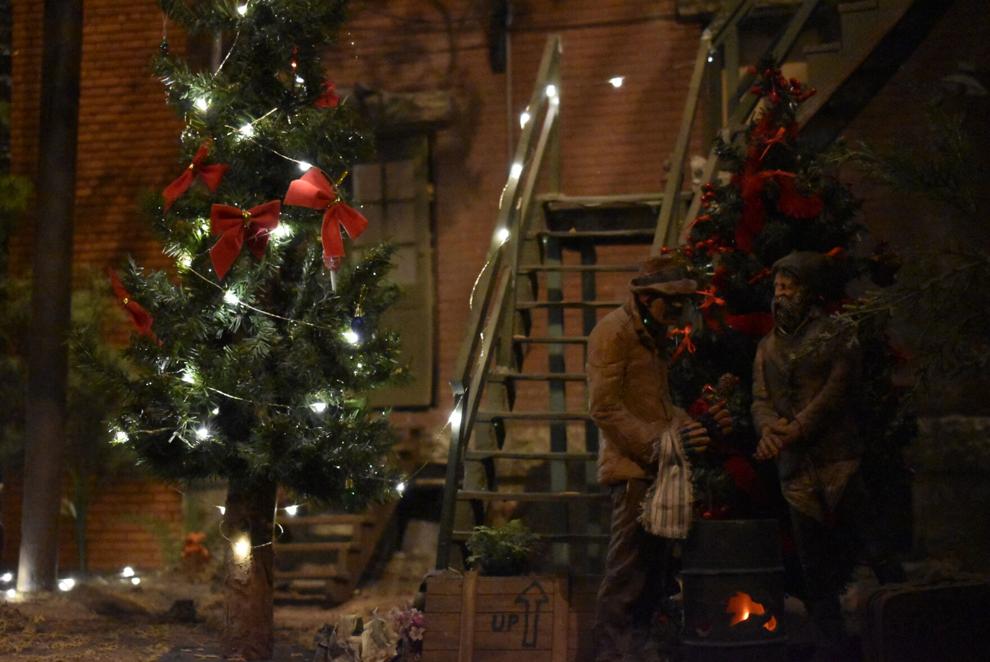 Elsewhere, gingerbread cookies can be spotted on the pizzeria counter. A Christmas carol can be heard at the bar around the corner.
"The details make it quite an experience," said Sheldon. "People who come here always feel like there is something new to be found.