Vanja Kaludjercic, director of the International Film Festival Rotterdam (IFFR), struck an optimistic note during the closing weekend of the 51st edition which included the physical world premiere of Mijke de Jong Along the wayin cinemas in Rotterdam, Amsterdam and Groningen.
She praised the efforts made by her festival team to set up an online edition for a second year under such difficult circumstances. The whole festival had to be redesigned as a short-term online event when, at the end of December, the Dutch government returned the Netherlands to quarantine.
"In general, I'm really, really happy," Kaludjercic said. Screen. "What was very useful was the experience of last year. We knew how to do some things that allowed us to move quickly to the online space… I can only repeat what a monumental effort the team made to make this edition happen. What was also reassuring was the support from the international film industry and filmmakers in finding solutions…[but] we never want to have to do that again!
Festival director spoke of her excitement over the refugee drama Along the way, featuring twins and real-life refugees Nahid and Malihe Razaie, was treated to a true physical world premiere with its cast and crew in attendance. Dutch cinemas were able to reopen at reduced capacity on the day the festival started.
"Mijke de Jong's film is timely. It's urgent. It offers a story that is both heartbreaking to see, but it is also heartening to see such resilience and creativity," Kaludjercic said.
Although cinemas were only at a third of their capacity, Kaludjercic said the energy at Friday's press screening Along the way was "pretty palpable" and that having a world premiere with an audience gives a buzz that online screenings can't match
This was the only official physical screening organized by IFFR, although local distributors also screened some films from the festival on their own.
Kaludjercic could not confirm when the scheduled public screenings of this year's Tiger and Big Screen competition films will take place in Rotterdam. "What we have definitely learned from the last two years about decision-making is that restrictions can come from government suddenly or less suddenly. We need a clearer roadmap.
She said she would like to wait until capacity restrictions are eased before showing the films and confirmed that the filmmakers will be there for their premieres.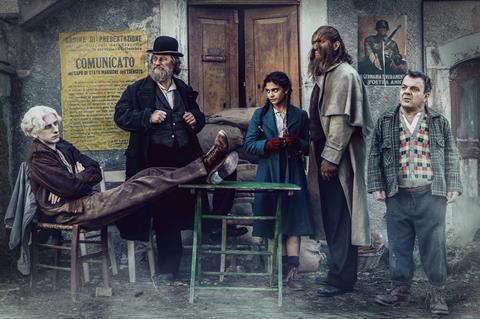 IFFR Concludes Tonight February 6 With Online Screening Of King Hu's 1967 Sword Fighting Classic Dragon Inn. Audience award winner, Gabriele Mainetti Panic, which was screened in the Limelight section, will receive a prize of €10,000.
Rotterdam in numbers
The festival presented 54 films to Dutch audiences. They did not include the Tiger Competition, Big Screen Competition or Ammodo Tiger short film titles which were only available to press and industry delegates via FestivalScope.
The festival recorded 117,000 visits from the public and 22,672 FestivalScope Pro visits. More journalists also participated this year: 550 from 65 countries compared to 508 at IFFR 20221.
The IFFR Pro Days statistics are also encouraging: there were 827 IFFR Pro guests, including 141 filmmakers. There were 4,473 visits to IFFR Pro activities, including online panels, and 656 one-on-one CineMart meetings were facilitated.
IFFR's head of industry, Marit van den Elshout, who will soon step down after 20 years with the festival, was also optimistic.
"The biggest takeaway is that a lot of things are possible online and we will continue to do some of those things in the online space," she said. "The schedule was a bit leaner than last year as we felt the online fatigue was real.
"Another is that while we were focusing on the [theme of] the "New Possibe" two years into the pandemic, there is more awareness and attention to the fact that we are a world in transition. Rather than waiting for things to return to normal, filmmakers, producers and the industry as a whole now seem to really accept the fact that we really need to change our mindset and be nimble, resilient in adapting our ways to work in order to survive as an industry."
Screening tonight of Dragon Inn will be used to launch 25 Encounters, a screening program accompanied by a limited edition book. This includes 25 conversations between filmmakers and cinephiles reflecting on the past, present and future of cinema, film festivals and IFFR. Conversation participants include Apichatpong Weerasethakul, Christine Vachon, Olivier Assayas, Ayoka Chenzira, Ester Martin Bergsmark, Costa Gavras and Yuasa Masaaki. The film schedule will be available on IFFR Unleashed in three versions.